Maverick Yggdrasil Divergus Roleplay Character Profile
Created by
Gunslinger
/ Replies: 235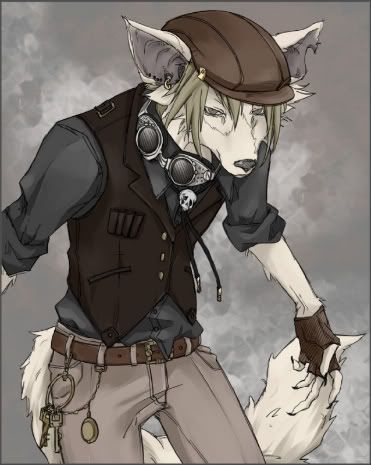 Age: Unknown
Gender: Male
Species: Endless - Destruction
Family: Father
Mephilis
Mother
Ninjai
Personality: He is carefree, lazy at times when he has nothing important in mind. He often craves women but was raised to treat them with respect and remains with one mate at a time. He can act like a fool and a total flirt and other times, he can be quiet and lose himself in a train of thought. He can be cocky like his father, and learned to little his enemies. He shows Empathy toward others he cares for, though ignores the feelings of strangers, but that doesn't stop him from helping those in need.
Likes: Spicy Food, Sour candy, Forest areas, Lakes and Streams.
Dislikes: Bland food, Those who pick on the weak.
Loves: His mother and Father, Women, Pumpkin Pie.
Hates: People who do anything for attention, Gothic attire, His Grandmother Inari.
Abilities:
Shape-Shifting - He can change his form, from feline to vulpine and his fur color as well as his physical form.
Gateway - Can enter the world of the living, dead, heaven or hell.
Fox Fire - Even a hybrid form like Maverick has Fox fire. A blue fire which is hotter than the suns themselves.
Life Drain - Like his mother, can kiss someone to steal their souls for food, thus killing. He can control this.
Hyper attributes- Stronger, faster, tougher, quicker reflexes and smarter.
Regenerate- Can regenerate body, takes concentration.
Damage Shrug- Able to ignore most forms of pain.
Darkness- Can command darkness, being the grandson of the Dark Overlord, Mav would have pretty potent potential.
Light- Can command light, being the grandson of the Light Goddess.
Cloning- Can deploy copies of himself.
Dark shift- Can turn someone's shadow into a replica of them-self.(Doesn't classify as dark, even though it sounds like it would.)
Angel Wings- Inherit his father's beautiful crystal wings.
Endless [ Destruction ] - So long as there is destruction in the cosmic universe, he will never die.