Roleplay Profile of ShadesOfAutumn
Threads:
9 /
Posts:
2110 /
Profiles:
13
Status:
Offline or lurking
Last Seen:
1 days 8 hours 12 minutes 57 seconds ago
Joined:
9 years 50 days 21 hours 56 minutes 37 seconds ago
Shiny Objects:
1679126
Role Play Profile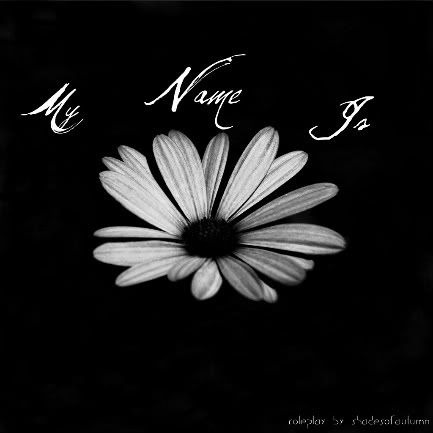 I have many
My Roleplays
Dragon Vs. Fae: A Romeo and Juliet Story
Hansel And Gretel; A Twist
From Shadows - Requiem Rising
The One Who Is Mischief And The One Who Is Curious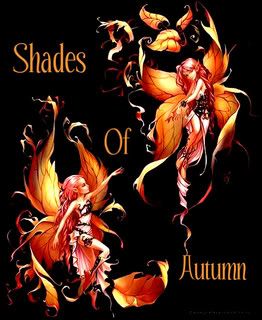 I have gotten some friends along the way and I won't haste to recommend them. They are all equally talented.
SeleneSwift
is my main girl. We always have fun and she is the one who convinced me to attempt male roles. An interesting writer and I love her to bits.
Wolfshot
One of my main guys. He is one of the first people I have ever roleplayed with and him, along with Selene, create the most amazing characters. He is incredibly talented with the range of characters and their development.
VampyreSienna
My main man! He introduced me to the original site and opened me up to this. I owe him greatly. We have so much fun and I will always wait eagerly for him to roleplay with. He is very very expressive.
Oneblaqkwing
:D A she who roleplays as a he. She is great. Her characters are believable and her writing skills are to die for! I am so glad we are friends on this!
WhimsicalAndWayward
Even though we just met and started roleplaying together, you have already made it onto my list of best people to RP with. You are funny and sweet and make me so excited to get up in the morning. Your talent is to die for!
~~
I come with glad tidings of a world made free - from freedom. Freedom is life's great lie. The bright lure of freedom diminishes your life's joy in a mad scramble for power, for identity. Is this not simpler? Is this not your natural state? It is the unspoken truth of humanity: that you crave subjugation. You were made to be ruled. In the end…you will always kneel."
~~
Other Stuff
My favourite posts
Roleplays
+
Espionage
+
❇ Origins: A Kiss❇
$
For Kelseh
+
The One Who is Mischief and The One Who Is Curious
+
House Of Vampires OOC
$
Magic In Words
+
Hansel + Gretel A Twist(1 x 1)
$
The Haunted House .:Closed:.
+
Path Of The Banshee