Roleplay Profile of The_Mad_Hatter
Threads:
33 /
Posts:
8440 /
Profiles:
17
Status:
Offline or lurking
Last Seen:
1 years 307 days 2 hours 33 minutes 50 seconds ago
Joined:
10 years 97 days 10 hours 57 minutes 6 seconds ago
Shiny Objects:
5097420
Role Play Profile
All that we see or seem is but a
dream
within a
dream.
About Me:
Guten Tag, how are you today? My name is Lisa, I am a twenty-one year old girl from Germany who is currently living in the United States. I'm not going to tell you where, but I can assure you that it is impossibly boring. I grew up in Wolfsburg, Germany. Living in a small house in the country. It was honestly wonderful. My mother and I then moved around Europe for a while. Staying with a bunch of different people in so many different places. After my dad left us, it never seemed like mom could stay still for long. After she tried, and failed to find a new, worth while, husband there in Europe she decided to pack me up and come to the States. We haven't left since and it's driving me mad. I miss my home.
Any who, I'm now a waitress working towards earning enough money so the man of my dreams and I can buy a home together. I met this man of my dreams about a year ago, and literally every day since has been a fairytale. Ya know, the Disney ones... not the true ones. Aaron and I live comfortably, enjoying each other's company as much as we can.
English is not my first language. As a matter of fact, it's my third. Sometimes it is very difficult for me to be able to type, or even speak, English and I'm still learning quite a bit on just
how
to type and speak it. Thank you for understanding.
What do I look like? Look below! This was taken from my Facebook!
Also, Find me on these sites!
xx_lisa.kitty_xx On Instagram
lisa-kitty on Tumblr
lisa-kitty on StoryWrite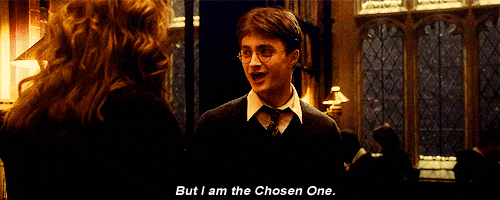 I have been here on Elite Skills for a pretty long time now. I do feel as though I have grown quite a bit as a writer in that time. When I first joined, I could hardly post a paragraph, barely one hundred words; Now, however, I can post upwards of 1000 words, as long as I have enough to go off of. I do need a semi-literate role player to help me do so, though. If you only give me one hundred words, I'll give you the best I can, and so on, but, if you give me 5000 words, Imma do my damn best to keep up. hahaha However, I'm still not from this country and sometimes English is very hard for me to type. I still get confused with punctuation and what letters to capitalize, and I know that sometimes my spelling isn't the best, but I'm doing my best to learn and correct all of that. I, personally, think I'm doing pretty good. Being from Germany and all that, haha.
I am into all kinds of fandoms, as stated above. I love Doctor Who, Star Trek (old and new), Sherlock, Torchwood, Hetalia, Bleach and so much more! Like, so, so, so, so, so, so much more! Alternately, I love to roleplay through my favorite fandoms. If you have a good idea for a fandom-based roleplay, even if you don't see the fandom stated on my page, please just ask me!
You are still

alive.
Most people are so ungrateful to be alive.
But not you.
Not anymore.
Fantastic Friends
Link!
Great friend and a Super roleplay partner!! Her posts are so amazing, though many times she doesn't think so. Her posts are in depth and over flowing with description and emotion. This woman is funny, bubbly, passionate, caring, and absolutely psychotic. I only
wish
I could have a friend like her in real life. If you are reading this my friend, I absolutely love you! I hope life is kind to you because you surely deserve the best life possible! You will
always
be in my heart!
<3
Link!
Another fantastic roleplayer! Her posts are overflowing with passion and emotion. She takes great care to make her post absolutely perfect and often doesn't have to try as much as she does. Her posts are also absolutely stunning! This woman is extremely kind and she is another great friend that I only hope to meet in real life. She is funny, carefree, caring, and generally happy. This is another wonderful person I met on ES that will never fade from my heart. If you are reading this; I seriously hope things on your end get better. You are too great of a person to have to go through such hardships. I really only want to see the best for you because you deserve it!
Link
Kyoya is a wonderfully kindhearted person with the heart of a Griffon! She is beautiful and positively mad! And, although I haven't very much to say about her, I do love her!
On another note; stay away from this person.
VilenVile
She says she's a kind hearted person, but she is incredibly mistaken. She has harassed me all because I was asking questions about her roleplaying because I wanted to roleplay with her. She even told me to fuck off when I asked if I could see a sample post of her work. I haven't the slightest idea what could have warranted such anger and name calling, but please, if you do not wished to be tossed into an avalanche of juvenile drama and savage name calling, refrain from interacting with this person.
Anyway, to conclude, have this;
Roleplays
$
Post Apocalypse (Oreo and Wolf)
$
Behind Blue Eyes (Closed for Constellate)
+
1X1 Behind Blue Eyes
+
I am a hypocrite and I hate search threads.
+
Profile Crafter
+
A Night In The Horror House
+
Caught In The Act
+
I'm back! The nightmare awaits!
$
Hostage
+
Looking for a Literate rp-er
+
Hysteria
+
Chat For Me And A Dear Friend
$
Filthy MudBlood
+
You Will Bow
$
Why Wont You Obey? (For arimiendeltheelf)
$
I Want You To Hurt Me (For Owlette)
$
I Will Not Bow (For BlueRosesClan)
+
Buffy the Vampire Slayer
+
A Thief's Ransom.
+
One Song, Glory (For lylarose)
+
One Song, Glory
+
Reaper 101 (For MollyAsashi)
+
It's Great To Be Dead
$
Sample posts
+
Reaper 101 (Closed)