Roleplay Profile of TomoyaFantastic
Threads:
3 /
Posts:
113 /
Profiles:
5
Status:
Offline or lurking
Last Seen:
7 years 51 days 8 hours 51 minutes 57 seconds ago
Joined:
7 years 64 days 18 hours 45 minutes 44 seconds ago
Shiny Objects:
8176171
Role Play Profile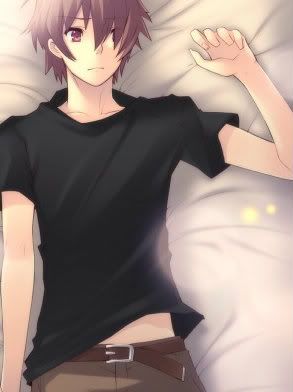 Click to see what I look like a gift to my stalkers.
Konnichiwa, watashi wa Tomoya desu. Hajimemashite.[english. Hello I am Tomoya. Nice to meet you. this is romaji for those who can't read Katakana/hiragana.]
I am a Japanese american. Obviously half. I am fifteen years old, despite my age this does not mean I am foolish or an "idiot". Yes, I lack grammar, but I am working on that in a creative writing class. My gender will remain unknown, you may take a guess. I won't tell.
Roleplays
$
[ Back To Life ] under construction
$
[ T o m o y a ' s - T h o u g h t - K e e p e r ]
+
[ Elite LGBTQ & Straight Community ]