Roleplay Profile of Ponyo62
Threads:
1 /
Posts:
2699 /
Profiles:
1
Status:
Offline or lurking
Last Seen:
2 years 294 days 8 hours 57 minutes 41 seconds ago
Joined:
8 years 54 days 7 hours 30 minutes 57 seconds ago
Shiny Objects:
7163020
Role Play Profile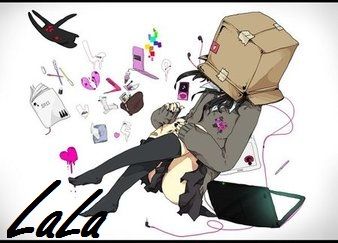 Hello! My name is Lala (カイラ) and I've been role playing for years, just took a small break and now looking to get back into the swing of things.
I do a wide variety of things, original stories to fandom RPS. I do practically any genre as long as the story with it is interesting. I know not everyone does but I do MREG (I know, not everyone's cup of tea.) i would love to have open communication with my partners to make the best role play we could! I know life is busy, so if you can only post once a day that's fine, but if you know you'll be gone longer please let me know!
I also like posts on the medium length, I don't except full pages every time, but at least a five or more lines. The more you give me the more i can give back.
I also mainly do M/M story lines, but will do F/M or F/F if the concept is really interesting.
My fandoms/ships are:
Stucky (I have a few others but this is my main one)
Iwaoi
Daisuga
Kuroken
Asanoya
Ushioi
Bokuro
Kageoi
Kagehina
Makoharu
Soumako
Rinharu
Sourin
Souharu
Reibert
Eruri
Jeaneren
Jeanmarco
Berserk
Kingdom hearts
Vampire knight
Lord of the rings (not any ships I really have in this)
Say I love you
Anything by nekota yonezou
Hybrid Child
Overwatch
Just PM if you have any questions or want to come up with something!
Hope to hear from you!!
Roleplays
+
~Searching~