Roleplay Profile of zerato
Threads:
139 /
Posts:
9342 /
Profiles:
150
Status:
Offline or lurking
Last Seen:
1 years 212 days 10 hours 3 minutes 39 seconds ago
Joined:
3 years 51 days 19 hours 18 minutes 14 seconds ago
Shiny Objects:
7438609
Roleplay Characters
Neku nightwing, zeru, young demon shadow, zack and betamon, zeke markess, koya, zeru (male survivor), Neku nightwing v2, white and team, zack, Arrow striker, monster hunter kiyru, Raguna, zack, kiyru kite <cursed heritor>, Zeru the trainer, Zerato the supreme king, Arrow striker and forbidden mk 2, earth dragon knight vakama, zeru, zerato lightbringer, vakama, zack, zepherous ishtar the duelist, Sonic The Hedgehog, kiyru, venticus (warg), twilight (wolf), neku the clivat, neku the leafeon, zoids warrior zeru, zeke, leaf, vanatas( Artemis's old friend ), zack and majungasaurus <chibi form>, teenage zim, gaurdian vakama, mephilis darkclaw, black twilight ranger, zeru & dracomon, gerrik sangili, Metal Sonic, prototype GAT-X207 Blitz Gundam, zeru tribal the duelist, zeke markesse, zack kite, Neji, Vaati, Royal Gaurd Zeru, acro, echo wind hawk, zilla, Prince Zerato Lightstar, holy knight tamiat 2nd generation, dark knight zerato, zack rockfist, Luso Clemens, Zidane tribal, Bahariasaurus, saurophanginax, kongul, pokemon ranger zeru and gible, zenebas the hunter, zeru darkmatter, acro, epsilon, lucario, echo, zeru staradder, dinobot, teen link <wind waker version>, lavitz darkclaw, MA-08 Big Zam, dragonis arkdragon, zack (destructive slave), dash (terror bird), gigamoth, yena the Poochyena, zeru darkstar, Ramza, allosaurus fragilis, strata, zeck, bolt the jolteon, zeke markess, spartan 106 -titan-, zeke the duelist ( left -present)(right-future), zeke, scyer, jedi master blake, spartan 109, blood the spinosaurus, zeru stratas, Ray, rune knight vakama, fang < raptor>, zeke wildfin (human form), lucario, prototype GAT-X207 Blitz Gundam, zerato, dragmaul the dragoon <ffta2>, cybran commander retu, leviathan, zack (for following ones heart), umbreon, zeru the lilty, Zepherous, genesis, draken Knight Tamiat, zack ,zeke, aura, twilight, zenebas, spartan 101 "epsilon", leaf, mythral the dragon knight, star killer, zeru wildstar, zenebas, <good> zeck markess <demonself> deming, green, hakuta, Meta Knight, zerato darkblade, adelle, Ike, kongul, blitz, Darknut, zack the pokemon trainer, the leviathin dadalus, zenebas hunter, shinn, vega obscura, Hakuta the lilty, demolisher, delta, me im the one in red, phanteon, zack, vakama the half dragon, crystalic dragon, zack, Ike the swordsman, Vivi, Galen Marek, Dark Dragon Tamiat, lavitz crusader, gomma, midia, zeke wildfin (merfin)
Role Play Profile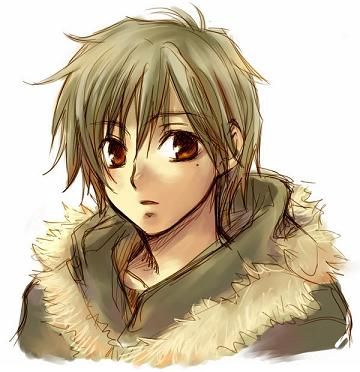 currently looking for a sweetheart on elite skills
-------------------------------------------------------------
my top 5 friends
1# BillieBelle
2# fallingfaith
3# ragingsarrow
4# fallingdonut
5# strifeX
-------------------------------------------------------------
elite skills family
wife:animefan127
sister:BillieBelle(my most trusted friend on here and in real life also ex-love)
brother:n/a
chilren: XoxHannaMarinOxo,
Roleplays
+
chat for me and akria
+
last christmas alone <1-1>
+
the gaurdian and the princess (1-1)
+
love of a warg (fantasy love story)
+
opening a closed heart
+
the wind waker :the aftermath
+
aura magic academy
+
lord of the ring: the dragon god
+
pokemon battle royal
+
halo fight to the finish
+
kingdom of brawl
+
best friend the new dad
+
new love new problem!!!
+
byeblade beast breakers ooc
+
prehistoric park
+
a demons wrath
+
wrath of corruption
+
paraworld
+
Time For A Revolution!!!!!
+
legacy of a family
+
fall of spartan group alpha
+
gundam : the eclipse movement
+
IM...a Dad??(filled)
+
pokemon : protecting what you care for
+
a mystic love?1-1 <spot open>