Roleplay Profile of ikimo
Threads:
2 /
Posts:
1156 /
Profiles:
11
Status:
Offline or lurking
Last Seen:
315 days 23 hours 39 minutes 54 seconds ago
Joined:
1 years 212 days 16 hours 43 minutes 40 seconds ago
Shiny Objects:
5611905
Roleplay Characters
kiomo, Ikui, Takanaga suichumo, logan, korigo, Korio Natsuiu, Ko kugasa, james reed, Baek Seung Jo, ikasu, Taki
Role Play Profile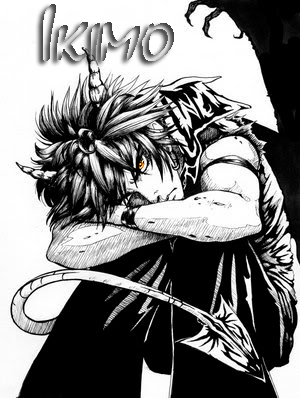 Hello and welcome to my profile~
Full Name: Ikimo Yoru Takashu
Nickname: Iou, Iki, Taka, or Iee
Date of birth: June 6th
Eye color: Light brown
Hair color: Black
Gender~ Male
SO~ I am Bi, but i perfer men, so i guess i'm more gay
Do you wear contacts or glasses?: Contacts
Are you right or left handed?: Left
Do you have any siblings?: 1 younger sister (saiya0subaki)
Likes: Anime, Manga,Yaoi, Books, Math
Dislikes:English....not the class the language -_-
Favorite color: Black and purple
Favorite animals: White tigers and sharks
status- single (Rl or Es its all the same to me)
Friends- Nomey1, Jouju, Yashie.....I only have three friends :(
I love roleplaying and tend to over join roleplays. If i am slow at posting i apalagize but i have other things. I do work and go to school so if i am not on 24/7 i'm sorry but you'll have to deal with it.
I do yaoi and straight but i like yaoi better.
Rp i am apart of-
alone for the weekend
Brothers or something more
secrets
Academy for mutants
Roleplays
+
Looking for Yaoi roleplay partners
$
Under grand hotel