Roleplay Profile of FreeFallin
Threads:
5 /
Posts:
15226 /
Profiles:
97
Status:
Offline or lurking
Last Seen:
2 days 14 hours 49 minutes 32 seconds ago
Joined:
1 years 220 days 47 minutes 44 seconds ago
Shiny Objects:
16644
Roleplay Characters
Love Live Hope, ~Hope~, Against The Wall~ Love Me, Glasses, Hope Elaine, Krista Davis, It's me, myself, and I, Rose ;), Pika luvely, Pika, <3, Mandy, Lyla, Brookelyn Love, Bell Davis, Chris and Me, Jack and I, Dont be hatin, Me...and Blake, Me and Lance, Lance and Me, Bella, Elaine~, My Monty!!!, Sunglass=Coolness, Elaine, Maddie and Me, Bell Davis..., The only drink I need.., Lollipop, Hide~, Sinful Nature, Hope and Devon, You're my Mattyboo!!!, Bell, Jenna, The Reason Why I Live~, Lilly- anime, Lilly, Jessica Nigri, Luvely, Real Music, Mah Future Hubby!!, .::Blue::., Answer Yes., Ashton, Bubblegum... <3, Stephy and Me!!, Less than Three You, Cuddles., Bitch, don't lie., I can relate., Dirty Jokes...Child Movie., I'm sorry..., That moment...1, Me and my Boo!!, You didn't eat all your chicken..., I'm not sorry., Sarcasm~, Don't worry about it., Why??, Hey with 2 "y"s., Kenzie, The most Awesome person I know..., Oooh Girl...., Beauty, LIES, Princess, F*ck everyone..., It seems so...real!, When we tell the truth..., I'll Stop Loving You When..., Dear Jack., Me and James, Donny and Hope, Missing Puzzle Piece, Bratt, Free and Co, Si and Hope, Toxic and Free, Lilly and Toxic, Easter Kitty, If I was converse..., My baby Lil', Love me, Second Chances, Twat., Hate me... love me, Me and Steph, Nerdy Hottie, Your girlfriend...then there's me..., Come and Find Me, My Love, Dori, The three bitches ;), Scifer and Hope, FreeFallin and Xchick, me and fang
Role Play Profile
~And your just visiting ~
Status: You brighten up my day. I look forward to every time we get to talk. And I'm so happy that its almost everyday. You know I love you, and I'm so happy that you are mine.
~~Nick name: ~~What ever you can come up with~~
~~Age: How rude to ask a lady her age...but if you must know...ask me~~
~~Sex: Think about it, and then get back with me~~
~~I'm straight, sorry girls...~~
~~Relationship: Single, and missing him every second.~~
~~My Mood in Song: You make me Smile by: Blue October~~
~~Occupation: I am a student right now in high school...Go bearkats! ~~
~~Email: freefallin3142@yahoo.com~~
Just PM me, Text me, Email me, for whatever you need. WITHIN REASON!!
_______________________________________________________________
It was kinda weird how we met, and how our relationship started... but everything happens for a reason, and I know now the reason. You keep me grounded, at the same time lifting me up. I thought that I was put there to help you, but you ended up helping me.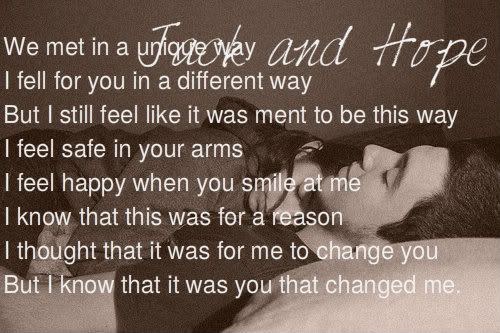 AHH! Haha, I love you to death, even though I seriously think that there is something wrong with you. JUST KIDDING!! lol. Even though you won't be my hubby because you think I'm abusive. Lol, but you aren't that gentle either dear.
You are so sweet and so adorable, but you also have that side of you that is also really cool. Although we didn't start off as friends, I'm happy to now consider you one of my best friends! Love you lots!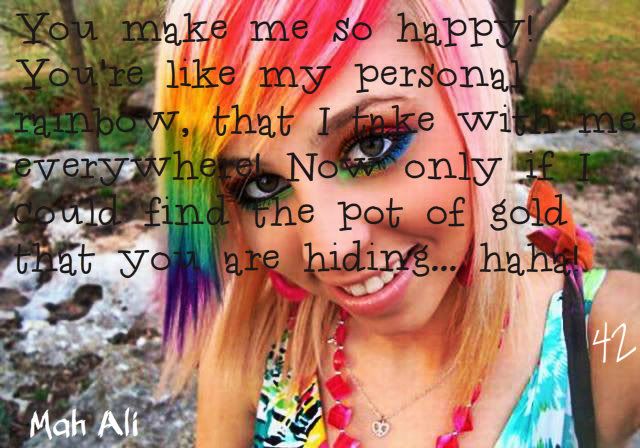 You are the sweetest, nicest, bestest person in the whole wide world! Ha, I love you to death!! You say that you're not perfect, and maybe that's true, but I don't think it is. You're my "Mr.Not-so-Perfect", such a contradiction.. You're one of my best friends, you always know what to say and do. Love ya bunches.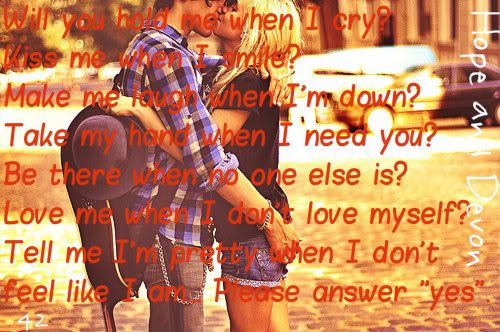 I want you to know that I trust you with my life. Although you warn me not to, since you're like the devil and all. Lol. But you know that I never listen to you... You're one of my best friends, even if your girlfriend hates me. Lol. You're still fun to hang and party with, bottoms up!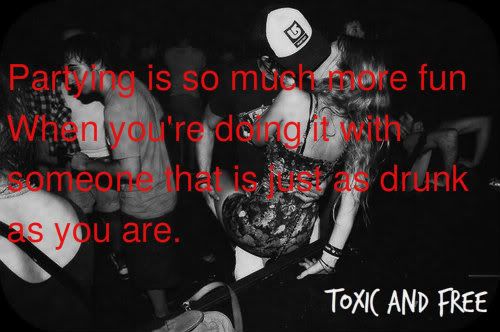 No matter what you will always be my best friend. I love you to death, and you know that! I really wish that I was there to help you with everything, but you know that I am always here for you. And even if we are "over" it's just the beginning.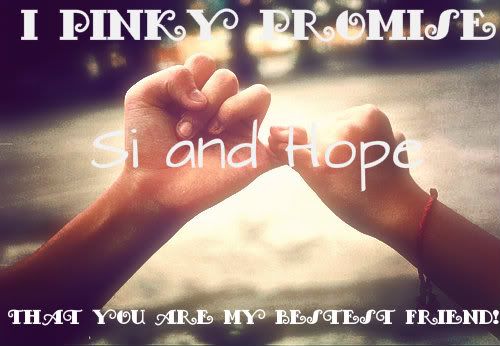 You are crazy, rude, sometimes childish, a big meanie at times... but I can't help but "less than three" you. Lol, you and your ladybugs crack me up, and I really want a muffin every time I think of you... hmm... weird. haha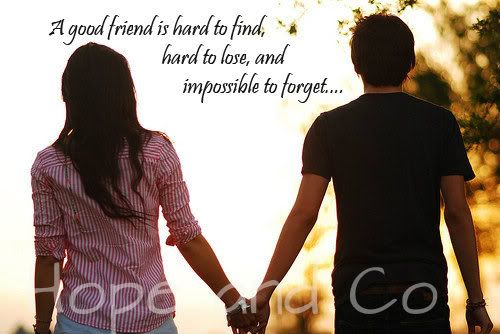 Hey Pancake!! Haha, I love you to bits, but you already know that. You are my little brother that I will love and protect all the time. Love you lots!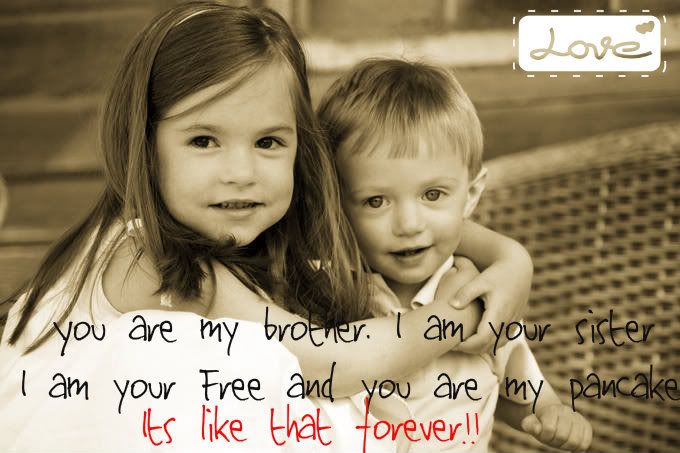 I love you Steph!! It's like so Fanny!! Haha, my best friend in the whole world. I really miss you to death! We need to talk more often... sad panda.
AHHH!! MY LOVE BUG!! Haha, I love you kid!
Although we don't talk that much, I still can thank that jerk for bringing me you. I love you to death and back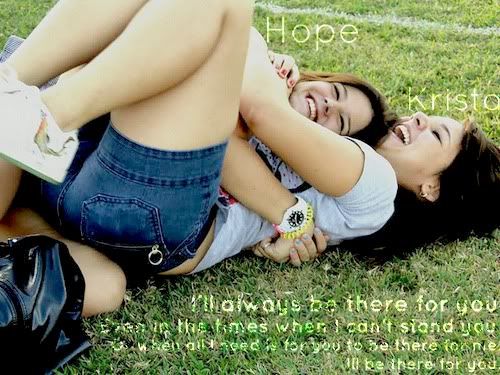 I am and always will be your babygirl...no matter what. I love you and don't you forget it!
Hey Mattyboo! Although I don't talk to you all the time, everytime that we do talk it's funny and confusing and crazy. Although you think I'm scary because you can't figure me out, I still love you.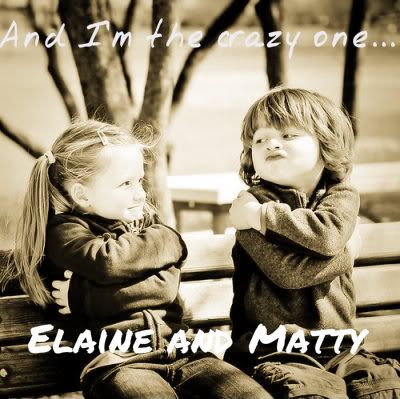 Although we don't see each other as much as I wish, you are always and forever will be one of my close friends!
You came, you saw, you got what you wanted and needed.... Now, like my mum says. "Get yo ass out of here, yo wastin my time!"
Roleplays
$
Devon and Hope's Chat!! <3
+
Me Without You...
$
Putting The Pieces Back Together
+
Make Your Own Life (side note)
+
Sibling Love