Roleplay Profile of ChinaFunsize
Threads:
2 /
Posts:
74 /
Profiles:
1
Status:
Offline or lurking
Last Seen:
6 years 98 days 18 hours 41 minutes 33 seconds ago
Joined:
8 years 326 days 13 hours 8 minutes 56 seconds ago
Shiny Objects:
5765648
Role Play Profile
YOU HAVE JUST WASTED THREE SECONDS OF YOUR LIFE READING THIS.NOW SCROLL DOWN TO READ MORE ABOUT THIS PERSON.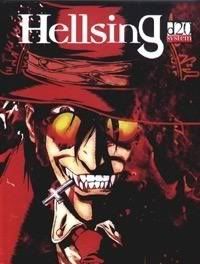 Nationality:
White and Hispanic
Languages familiar with:
English,Spanish, Swedish,German,Italian, Mandarin Chinese and Polish.
Age:
Old enough to not have a life.
What my RPing Interest is and Stuff.
I do :
Script
Semi-lit
Lit
Advance Lit
I am alright with(♥ show how much I love it):
Action ♥ ♥ ♥ ♥ ♥ - I love this type with a burning passion of a thousand suns. I can easily go into it and will do every small detail of it. I absolutely love it and forever I will.
Yuri and Yaoi ♥ ♥ ♥ ♥ <*WARNING.I WILL NEVER DO MINDLESS SMUT* : This is alright~I will totally be happy if there's a plot and an amazing mystery fact behind it~ I can do bottom/uke top/seme or just do seke~ There, fluff in the start~I find it totally adorable ~
Het: ♥ ♥ ♥ ♥ < : Same thing with Yuri and Yaoi, Please plot and no mindless smut~ I can do bottom/uke top/seme/ or just do seke~ Fluff at the start since that's just adorable ~
Mystery ♥ ♥ ♥ ♥ ♥: I love mystery so much~! It would even be amazing if there is a difficult and confusing plot that is along with it!
Gore/Violence ♥ ♥ ♥ ♥ ♥: I can be very detail and maybe even let all my anger out of this since most of the times I have a bad time...I'm scared I even might have anger issues haha. This can range from simply fist fight to ripping a man's liver out with just a bare crowbar.
School life/academy ♥ ♥ ♥ : This is alright but at times i can easily become bored of it.
Romance ♥ ♥ ♥ ♥: Love this time of Roleplay. Though, I can be a bit iffy about this since I AM A COMPLETE AWKWARD TURTLE WHEN IT COMES TO THIS. The tpye of love I know is to simply take them out to the casino~ If there is a scene of a casino~I can totally do that~
Roleplays
$
Drafts
+
Mino Academy Roleplay (Now Accepting)