Roleplay Profile of Sada
Threads:
0 /
Posts:
2388 /
Profiles:
1
Status:
Offline or lurking
Last Seen:
8 years 203 days 10 hours 40 minutes 21 seconds ago
Joined:
9 years 29 days 1 hours 46 minutes 12 seconds ago
Shiny Objects:
923766
Role Play Profile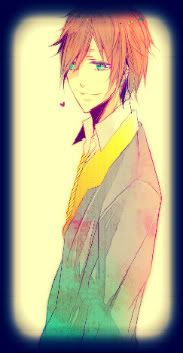 Location: Somewhere in the United States of America
Personality: Quiet and caring. Lazy at times.
Job: I am a skilled cook and I am great at arranging weddings and other social events.
Dream: To be a writer just like my sister
Likes: Writing and drawing but also likes to be outside and enjoy the fresh air no matter what season.
Dislikes: People who criticize my work and anyone who dares to bully me or anyone else.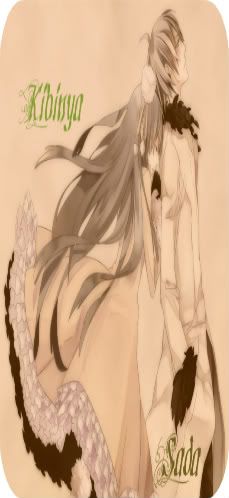 Relationship on ES: In a relationship with the best girl ever
Relationship outside ES: I am also single
Sister: Kibinya is my actual sister
Lately, you people have been mistaking me for a girl, I don't see how that's possible. I don't mind being called one, it just isn't my gender.
People who dare bully my sister will be having a little chat with me. I am a very protective brother and I will not be having someone make my little sister cry.
Harsh words and violent blows...
Hidden secrets nobody knows...
Eyes are open, hands are fisted...
Deep inside I'm warped and twisted...
Just to let all of you know, I hate people who are impatient. Tonight I'm throwing a party and I have to cook the food since no one is here to help me. I will respond when I can.