Roleplay Profile of hellokittygrl
Threads:
4 /
Posts:
3309 /
Profiles:
23
Status:
Offline or lurking
Last Seen:
7 years 179 days 17 hours 54 minutes 51 seconds ago
Joined:
8 years 216 days 34 minutes 26 seconds ago
Shiny Objects:
6041915
Role Play Profile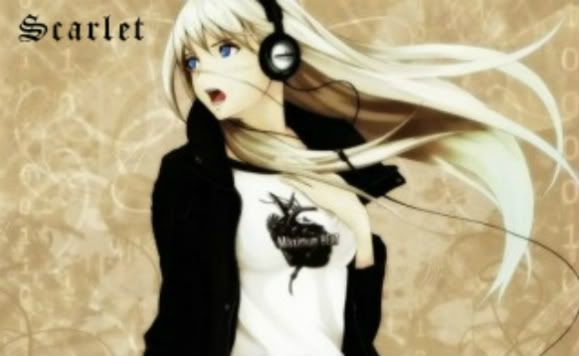 I am open minded fun loving person. I will not judge a person by there looks, beliefs, status and color of their skin. But I will judge you when you do wrong to me and my close people I hold dear to me. I am a oldest of 3 girls. I love reading manga, watching anime, and playing video games.
I am married! Yes really married, not fake or hahaha funny. I am married to a real man! So yes this means I am taken, if you don't like it then oh well!
Life is to short to be ruled by greed, selflessness and closed minded people. Life should be lived to the fullest. Paint the world like it's a open canvas and make it more beautiful. Only you can change the world for the good. By opening your mind for the great good instead of having all the hate we have now in this world.
PEOPLE WHO RULE IN MY LIFE!
Baby Sister
My Lover Nicky
Ni-Ni
Quotes: Live for today, party like there's no tomorrow!
Oh! You don't like me then kiss my shining a@$!!!
Roleplays
+
Hello
+
My Crazy Family
$
High School Rp (Closed)
+
*~Bored~*