Roleplay Profile of TheDarkSouledDemon
Threads:
8 /
Posts:
13251 /
Profiles:
223
Status:
Offline or lurking
Last Seen:
1 days 5 hours 11 minutes 2 seconds ago
Joined:
2 years 41 days 12 hours 20 minutes 47 seconds ago
Shiny Objects:
1330649
Roleplay Characters
Soul, Kaine "Maysuki" Tari, Fem!Germany, Fem!Austria, Medusa, London, Viola, ~Azula~, Envy, Emerald "Dancer" (maid), Santi Uchiha, Maya, Torhu Honda, Amu Hinamori, OOC, Blade, Lyria, Russia, Mysteria "Mist", Kyrie, Flame, Silent Souls, Germany And Germani, Lady Envy, TheDarkSouledDemon, Kirara, Fierce, Ocean and Rose (Modern), Innocence, Rainy Jewel, Alexander Kindlin, Ciara, Envy..., Maria Bella, Rose, Crimson Blade, Life..., Elira, Kalila, Goddess, Lavi, Your Number One Secret, Sara (The Red and Black Butterfly), Scarlett(georgia), Rima, Raeannin, Rox, Vie (life), Rain, Saya, Scarlett Raigh, Aymie, Sakura~, Beast, Royale[white] and Fatale[black], Rene, Bindi, England, Nice Holystone, Magna, Akemi, Fem!Turkey, Bolivia, Slayer, [I.G.G.Y], Angel <3, Frost-Bite, *Kaiyo*, Kaiyo, Dancer, Lady Pangea ~Mother Of All Countries~, Wyoming, Bacca Lorem "Strawberry", The United Kingdom, Saia, Krystal "Tsuki" Ice, Angel, Aaron, Vatican City, Adrian, Tundra, Rosi, Rayne, Soul Blackrose, Turkey, Lady Blu, Lia (Sands of Destruction), Fem!Spain, Da Qiao, Prince, Deathli, Kai, King, Tai, Staine, Zara, Fem!Prussia(Pirate!), Magic, kariko, Ariana Lelesse, Lost..., Alexandria Michael, Dragon, Soul (Princess), Gillotine, Male Hungary, Harc, Ayame, Haji, Sylvester "Sly" McKian, Maniac, Konan, Scarlett and Chii, ~[b.l.a.d.e]~, Firanti, Japan!, Sango, Anna Marie, Calcifer, Kai ~:Wolf Form:~, Leilani, TenTen, Hungary, Verda Whitestar, Rivne, Roxtar, Bruciare all'inferno, Queen, Fem!Russia, True Magna, Blade and Innocence, Henkei, Emilia, Chezarina, Trevor, Ocean and Rose, Zak Brune "Chocolate", Death The Kid, Eliana March, Haruhi Fujioka, Emilia Starvord, Tamaki, Alexander, Rai, Xiao Qiao, Raian, Lenalee, Khat, Miss Fortune, LaLa, Eve, Scarlett, Winry Rockbell, Scotland, Kane, Lifeless, Roxi, Blade and Flame, Shadow and Snow, Aymie, King, Sorrow, Kurai, Honey Senpai, Krasota, Kagome, Rayne And Kayne, Samuel Ivory Niexin, Saya (Demon of the moon), Alexander, Howler, Sonic (human), Nadia, Spain, Alexandria, Myra, Adrian And Rene, Anna Marie., Eliana, Shiemi, Akemi (angry), Zayhn, Temari, Sorrow, Officer Ivan, I wanna be like you!, Saya, The demon of the moon, Revolution and Rebellion, Rebellion, Character Change: Drum Beat!, lucan, Life(white) Death(black), Kaios, Vivette Liesolotte, Hakuryuu, Kody, Character: Beats, Roxy, Crysanti, Ocean, Tianna, Firo Prochainezo, Trevor Kanui, Ice, Me~, Scarlett(Akatsuki), Hana, Tigre, Mizore Shirayuki, Evianna, Revolution, Genesis, Gillotine., Sazu Haruno, Daisuke, Gage, Montana, Meave and Scott, Mysteria, Vivette..., Rouge (Human), Kairi Sohma, Vivaldi, Alexandria Micheal, The Greff Family
Role Play Profile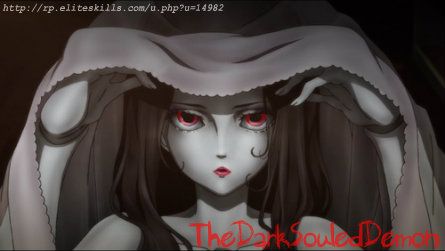 Soul -- Immortal -- May 15 -- Secret -- Bisexual -- Taken all Around
I Have Lots of Friends, Whom I love dearly~ <3
Just because I have a past doesn't mean I am going to live off of it. I have personality disorders. I come home daily and cry just for the hell of it.

Yet I tough it out and smile for those who don't get to. I will cry for a complete stranger before I cry for myself. I will sacrifice my life for someone I just met.

And I am

f*cking

proud of it.
Roleplays
$
Pirate's life for Me! (closed)
$
Robin Hood (Closed)
$
ClOsEd
+
Sword Art Online: Problematic
+
Sword Art Online: Problematic OOC
+
Searching
+
Double Knots (Needs girl)
$
Souless Lullaby