Roleplay Profile of Fuuhegerashy
Threads:
35 /
Posts:
8704 /
Profiles:
150
Status:
Offline or lurking
Last Seen:
1 years 153 days 9 hours 13 minutes 22 seconds ago
Joined:
2 years 47 days 14 hours 13 minutes 0 seconds ago
Shiny Objects:
9410564
Roleplay Characters
Ai Valentine 2, moka nightly, ai valentine, ai pregnate, denmark *Mathis*, Tifa Terance, Moka pokemon, hiro, japan, princess Siran, moth ball, iceland 2, Nel, demyx, tifaTrue form, *japan* Kiku Honda, aaron, hikari, moth ball neko, Kay valentine, Lina ~normal clothes~, Moka and miku, dante with flower, Ren matsumoto., tifa trrance (half demon form), kai valentine, lina, hiro, yuki, Sgt. Stein, Diao chan, raina and panther, nel, iceland, Shu Zaraki, layla richards, leo, Tifa hegerashy, annabell marie valentine, moth bal human, ai (waitress outfit #1), sensei natoi, Rein, shu ling, shadow, finland, greed, shyane, kira, Dante, Raina, ninetails, Aaron *Teen*, vendetta,, devin son of Dio, mira, saya, mikku, trent, Xing Cai, Kiku Nightly, Ryna matsumoto, Spice, Kain, Bao Sanniang, rosey and aiden, duce without mask, Norway, chibi hikari, brian hanner, AL Valentine, dante kino :P, Shu, Lia and tai valentine, fuu and aru, L Valentine, shena, Mr. Kimoro, miku yurishima, devin nightly, friends:P, Emilia, leafeon, earnhearts, tesla, Laila Valentine, shu true form, Lt. Commander Donowitz, eli, mimi, ai with rosey, Marluxia, tina williams, glacion, miku nightly, Fem Finland ~Emilia~, tai.., Sanoa, feris, tifa normal slayer form, ace nightly, Kaneme Valintine, Trevor, Neji, rei, aru and fuu Friends, Byakuya Kuchiki, moka bunny, Prince valentine, Marie valentine, scott, Dante Ling, kaima, leo true form, Lila Ross, tai the Phoenix, drasle and fuu*friends*, Rei REi, friends, Angel Valentine, hikari., neo, the maid, leona willows, ren angel, mina, Hex and fuuu, reirei, ai with syrus, delly and ai, tina valentine, Li Li hegerashy, hurt angel ai, Leon valentine, hikari angel form, senri Shiki, D and A, Sun Shang Xiang, duece, ren angel, Reo and ai, charmelion, Bryan, Princess yuko, Rei Rei, vendetta, mikku, Tai natoi, Dante kino, drew and Ai
Role Play Profile
please if i am not here for a long period of time i have no computer so im trying to do what i can with friends computers and yeah. please dont kick me out of rps. love you all.
Friends are like a box of chocalates you never know what you gunna get till they all gone.
my guardian is Shemhazi
and my adorable fox is Gimpy0
WOOT WOOT I AM pathofdaggers children "PHOENIX AND KAIDEN's" AUNTIE!!!!!
)
Name:Ask me i might tell :P
Age: 17 Duh :D
Sex: FEmale
Sexuality:<------Spelt that wrong-----> Bi
Fav color:ANT NEON COLORS
Fav Food: SHUSHI
Fav Movie:
INGLORIOUS BASTERDS!!!!!!
Fav Actor: ELI ROTH <3
Fav Actress: idk
I claim PATHOFDAGGERS to be my TWIN!!!
SKip some to show you Hitalia more wii be added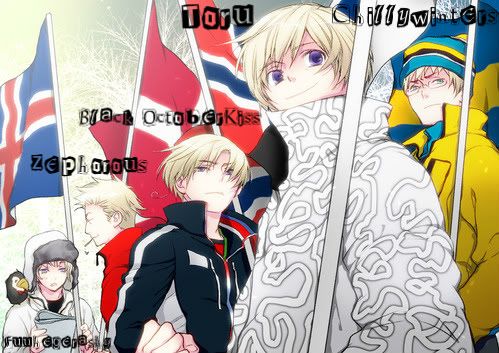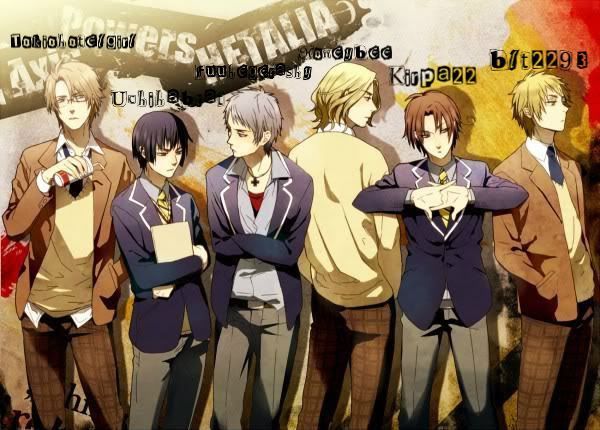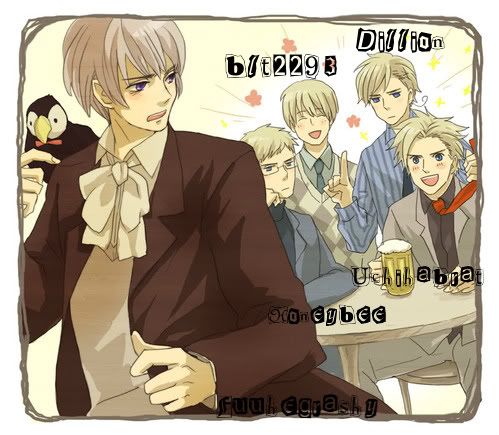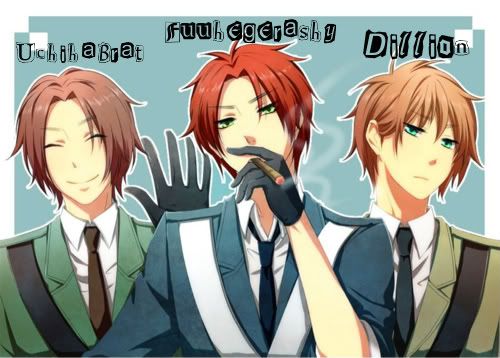 Fav Quote:
Lt. Aldo Raine:
My name is Lt. Aldo Raine and I'm putting together a special team, and I need me eight soldiers. Eight Jewish-American soldiers. Now, y'all might've heard rumors about the armada happening soon. Well, we'll be leaving a little earlier. We're gonna be dropped into France, dressed as civilians. And once we're in enemy territory, as a bushwhackin' guerrilla army, we're gonna be doin' one thing and one thing only... killin' Nazis. Now, I don't know about y'all, but I sure as hell didn't come down from the goddamn Smoky Mountains, cross five thousand miles of water, fight my way through half of Sicily and jump out of a fuckin' air-o-plane to teach the Nazis lessons in humanity. Nazi ain't got no humanity. They're the foot soldiers of a Jew-hatin', mass murderin' maniac and they need to be dee-stroyed. That's why any and every every son of a bitch we find wearin' a Nazi uniform, they're gonna die. Now, I'm the direct descendant of the mountain man Jim Bridger. That means I got a little Injun in me. And our battle plan will be that of an Apache resistance. We will be cruel to the Germans, and through our cruelty they will know who we are. And they will find the evidence of our cruelty in the disemboweled, dismembered, and disfigured bodies of their brothers we leave behind us. And the German won't not be able to help themselves but to imagine the cruelty their brothers endured at our hands, and our boot heels, and the edge of our knives. And the German will be sickened by us, and the German will talk about us, and the German will fear us. And when the German closes their eyes at night and they're tortured by their subconscious for the evil they have done, it will be with thoughts of us they are tortured with. Sound good?
The Basterds:
YES, SIR!
Lt. Aldo Raine:
That's what I like to hear. But I got a word of warning for all you would-be warriors. When you join my command, you take on debit. A debit you owe me personally. Each and every man under my command owes me one hundred Nazi scalps. And I want my scalps. And all y'all will git me one hundred Nazi scalps, taken from the heads of one hundred dead Nazis. Or you will die tryin'.
Lt. Aldo Raine:
[a smack is heard offscreen] Here that? That's Sgt. Donny Donowitz. But you might know him better by his nickname. The Bear Jew. Now, if you heard of Aldo the Apache, you gotta have heard of the Bear Jew.
Sgt. Werner Rachtman:
I have heard of the Bear Jew.
Lt. Aldo Raine:
What did you hear about him, Werner?
Sgt. Werner Rachtman:
He beats German soldiers with a club
Lt. Aldo Raine:
He bashes their brains in with a baseball bat is what he does. Now, Werner, I'm gonna ask you one more goddamn time, and if you still "respectfully refuse," I'm callin' the Bear Jew over here, and he's gonna take that big-ole bat of his, and he's gonna beat you to death with it. Now take your wiener schnitzel lickin' finger and point out on this map what I want to know.
Sgt. Werner Rachtman:
Fuck you.
[pause]
Sgt. Werner Rachtman:
And your Jew dogs!
[the Basterds all laugh]
Lt. Aldo Raine:
Actually, Werner, we're all tickled to here you say that. Frankly, watchin' Donny beat Nazis to death is is the closest we ever get to goin' to the movies.
Lt. Aldo Raine:
DONNY!
Sgt. Donny Donowitz:
Yeah?
Lt. Aldo Raine:
We got a German here who wants to die for his country! Oblige him!
Sgt. Donny Donowitz:
We punch those goons out, take their machine guns, and burst in there blasting
Sgt. Donny Donowitz:
We punch those goons out, take their machine guns, and burst in there blasting
Sgt. Donny Donowitz:
Speaking of Frau von Hammersmark, whose idea was it for the death trap rendezvous?
Lt. Archie Hicox:
She chose the spot.
Sgt. Donny Donowitz:
Well, isn't that just dandy.
Sgt. Donny Donowitz:
After I kill that guy, you have 30 feet to get to that guy. Can you do it?
Pfc. Omar Ulmer:
I have to
Sgt. Donny Donowitz:
[Aldo is carving a swastika into Private Butz's forehead] You know, Lieutenant, you're getting pretty good at that.
Lt. Aldo Raine:
You know how you get to Carnegie Hall, don't ya? Practice.
Sgt. Donny Donowitz:
Teddy fuckin' Williams knocks it out of the park! Fenway Park on its feet for Teddy fuckin' Ballgame! He went yardo on that one, out to fuckin' Lansdowne Street!
fav Game: DEVIL MAY CRY 1-4, DYNASTY WARRIORS ALL OF THEM...Many more
Anything else you wantto know ask me... Go to bottom of page to learn more about ELI ROTH
Inglorious basterds
<3
Meh friends
if i forgot to add you msg me ill put you on there
Pathofdaggers-AMAZING PERSON! and been in his rp longer then anyother.Huggles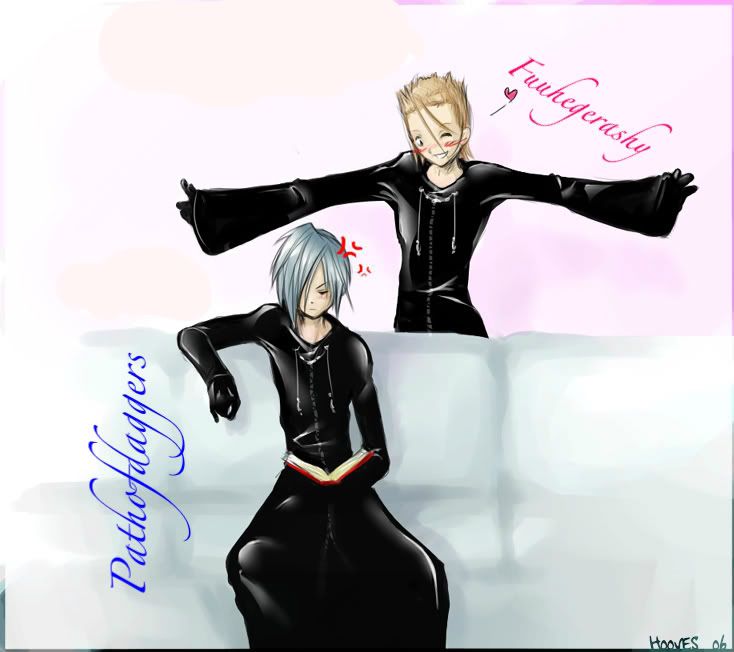 Hex: lovable and amazing
Kibalover101- so nice and adorable
Arubia -amazing sweet and always there for me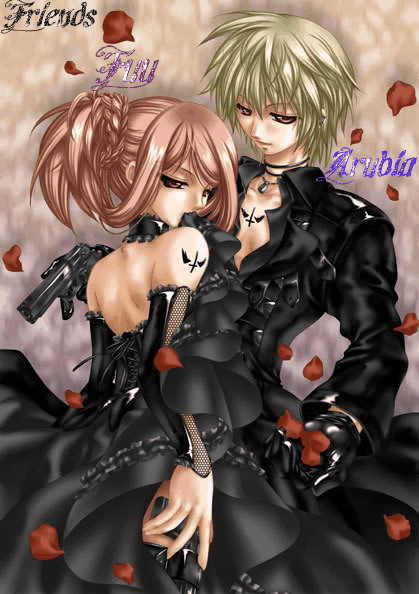 Glitch75- the bestest in the whoe wide world bets rp'er too
FIrestar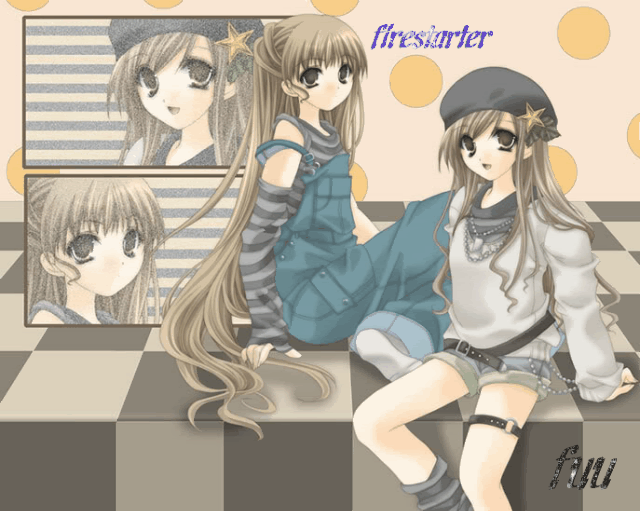 Rage- my sister for life i love you!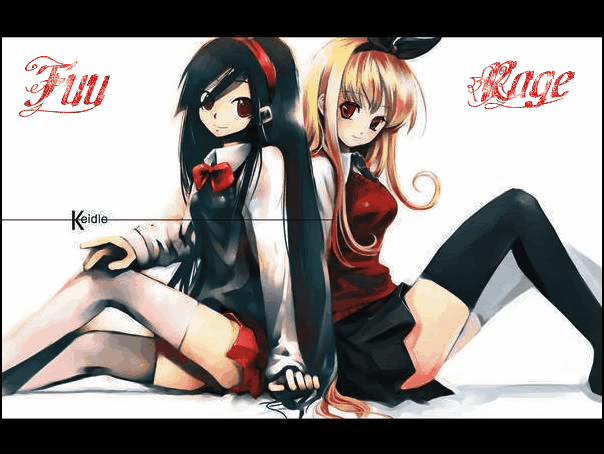 My ES Family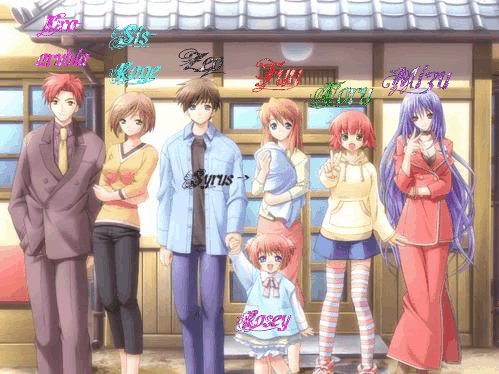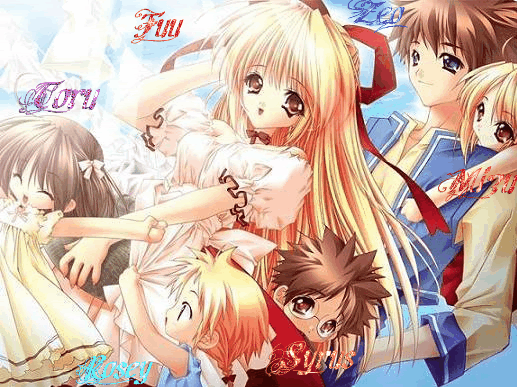 Draco_magika@yahoo.com
ELI ROTH
Producer (13 titles)
2012
Aftershock
producer <in production>
2011
Clown
producer <in production>
2012
The Funhouse 3D
producer <announced>
2011
The Man with the Iron Fists
producer <post-production>
2010
The Last Exorcism
producer
2007
Hostel: Part II
producer
2007
Grindhouse
producer- fake trailer segment
2005
Hostel
producer
2005
2001 Maniacs
producer
2004
Cabin Fever: Beneath the Skin
video documentary short executive producer
2003
The Rotten Fruit
video short producer
2002
Cabin Fever
producer
1999
Chowdaheads
TV series executive producer
Roleplays
+
i need a master yet again
$
Durarara 1X1 (Needs Shizou)
+
Hetalia ~Univ3rsity~
+
OOC for DURARARA
+
durarara the new girl
$
SlaveXMaster
+
the music of heaven
+
Vampire knight 1X1
+
The Soul Society
$
th assassin 1X1
+
need 1X1 rp partner
+
The elite of Vietnam
+
need a maid anyone? (need maids and customers)
$
PurssiaXJapan 1X1 (closed)
$
Death of a loved one 1X1 (yaoi)
$
rawr
+
Dynasty Warriors
+
has a master now
+
1X1 RenjiXByakuya (renji needed)
$
Jushiro UkitakeXByakuya Kuchiki 1X1
+
demon acadamy for the weathy
$
THe Academy 1X1
$
Dynasty Warriors 1X1
+
the sevan deadly sins(yes i know it mispelled)
+
Love at First Sight