| ιт'ѕ αℓℓ נυѕт α gαмє |
Replies: 9 / 313 days 9 hours 33 minutes 12 seconds
Allowed Users
The Plot
A group of six beings from different races find themselves together in a strange forest. Unaware of whatever lurks in the foggy forest. In order to stay alive, they must stay together.
But what happens when a wave of strange creatures running from something separates the group in two? What happens when three of the six soon find out the cause was only someone that seemed to be human, and try and communicate with the man?
The man starts speaking, but nothing that he says makes sense, or is understandable. Then the final sentence made the three very scared.
Noticing that the man is not really what they expect him to be, the two decide to run from him, and quickly meet up with the other three in the group. Explaining everything that happened to them, then the reunited group flees from the slowly approaching shadow and try to find a way out of this
Haunted Forest
.
But, figuring out that the man is not the most dangerous creature in the forest, and that he is just lost in insanity, and most probably knows the way out of this forest, will the five try to save him in order to have him help them escape?
The Rules
Respect:

Respect me and the other four in the roleplay. Failure to follow this will result in being replaced.

Romance:

Allowed, along with flirting, violence and cussing.

Post length:

Doesn't matter to me as long as everyone can write about the same length and it's 900 characters or over.

Post Order:

I will not make one, unless it is necessary. As long as you keep up with all of us, and let at least two people post after your post before you post again, everything will be A-OK.

God-Mod:

No. You control your character, not someone else's. Also, your character is

not

a God, nor are they immortal. They can and might get hurt. No Mary-Sues or Gary-Stues either.

Posting:

I want you to at least post once or twice a day, if you have writer's block, or have to go somewhere, tell me.

Joining:

This is a small group roleplay, unable to keep up with group roleplays, then don't join. But, if you're willing to join, PM the skeleton, that will be posted below, and add "I am willing to play the game" as the title or somewhere in your PM.

Pictures:

Real pictures are prefered, but realistic ones are also welcome.

Extra:

I'd like three females and two males.
The Skeleton
Puppeteer:

(Username)

Full Name:

(First & last name)

Nickname(s):

(If any, state them here)

Gender:

(Male or female, simple as that.

2

1 male(s),

3

2

1

0 female(s))

Age:

(18-24)

Ethnicity/Nationality:

(Caucasian, American, African, Asian, etc...)

Race:

(Human, Elf, etc... Keep it simple, no hybrids or half-breeds, just putting unknown is allowed)

Skills:

(Anything they are good at needs to put here, unless you'd like to keep it a secret)

Personality:

(Just a few words to say how they react towards other people)

Crush/BF/GF:

(Do they like anyone, or will they be together with anyone later in the roleplay?

Picture:

(Your character's picture)
Characters
The Six
Danny McFlow
Fog
Danny McFlow
Dan, Flow
Male
22
Caucasian, European
Unknown, but looks human
Unclassified
Quite cold, and a bit insane. But still has some
humanity
in him, and will sometimes hesitate in killing or hurting someone.
N/A
Samantha Currie
ScatteredHarmony
Samantha Currie
Sam, Sammie
Female
18
English, European.
Elf
Archery
Kind, doesn't panic easily, Energetic
N/A
Daisy Gala
NinetyOneTen
Daisy Gala
N/A
Female
Eighteen
Native-American
Unknown
Hand-to-hand combat
Can be cold towards new comers, but also very quiet when it comes to group discussions
N/A for now.
Sophia Grayson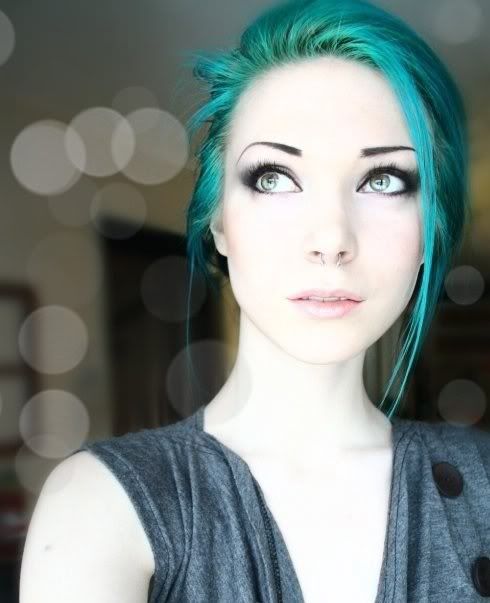 DRLinvation
Sophia Grayson
Gray
Female
19
Vampire (Although she blends in very well)
Martial Arts, Singing
Very funny and perky when around friends, but with strangers she is very judgemental and caucious.
N/A
Taemin Kibum
RageInSorrow
Taemin Kibum
Tay or Kee
Male
19
Asian
Human
Secret
Sarcastic, intelligent, quiet, shy
N/A
Jack O'Hara
The one, the only PuppetMaster
Jack O'Hara
N/A
Male
23
American, East Coast
Lycan, doesn't hide it or bring attention to it.
Survivalist, Hand-to-Hand
Rough, cynical, temperamental, asinine.
Reply
You don't have permission to post in this thread.
---
I'm posting programming and technology video tutorials again as JimmyRcom on youtube. Please follow!
-- Your loving webmasta who works hard to keep the site free and efficient
Roleplay Responses
Roleplay
1
All posts are either in parody or to be taken as literature. This is a roleplay site. Sexual content is forbidden.
Use of this site constitutes acceptance of our
Privacy Policy, Terms of Service and Use, User Agreement, and Legal
.