The Art of Loving 1x1 ~Yaoi~ Semi-Literate
Replies: 3 / 328 days 14 hours 11 minutes 15 seconds
Allowed Users
[Allowed] Blue_Roses
Yunmei had always been very pretty; Pale, slender, and gentle in appearances. People had always envied her, and others vied voraciously for her attention. There's just, ONE problem... She, was not a she. She, was very much so, a

he

. His parents had always wanted a girl, though they didn't ever tell their

fourth

son this. There was something different about the child though, with the delicate way he carried himself breathtaking and his carefree smile a semblance to a contented queen. Instead of going to soccer games and track meets, they enrolled the feminine boy in dance and music lessons, and even their other sons began to treat the boy tenderly, making for a very pampered life. But Yunmei did not want to be pampered, and he did not want to major in dance as his parents had hoped he would. Throughout his life in school, he had stayed mute, even refusing to join the school choir. And for good reason. However lovely he may be, there WERE flaws. His voice went through the changes that any other male will have experienced, and, should he talk, he would be given away. He wanted to be left alone, but his parents had his grace in their wallets, even though time and time again he begged them to let him make his own choices.
Instead, after the favored young 'lady' graduated from high school, she applied for an advanced art school in America. All goes well, and she is registered without a hitch, ready to work hard. But when they put her in dorm placement...
Things begin to go downhill.
________ is an American student with a taste for fun, for mischief, and for some reason he cannot explain, a love for either gender; Be it his own, or otherwise. He of course percieves his new dorm mate to be female, and is sure that there is some mistake. That is until the 'girl' speaks to him, using her eerily deep voice in the presence of an outsider for the first time in years. And just how will our fun loving American take this? Will it be two birds with one stone? Or will it be one big hassle, helping the 'mute' keep his secret?
Rules:
* Please do not replicate this thread, this is an idea I've been using on several accounts for years. Trust me, I'll figure it out. *
* This is NOT a seme x uke thread. Yunmei looks like a girl; BIG D, MAN! He can still have a backbone, and he's not your character's doll. This also means that your character can be soft, too, so don't man him up to play the part. e.e I will not play a spineless whore. *
* If your post is 800 characters at the least, I won't say anything. So long as it has decent grammar, that is... *
* I ask that you post at least every 4 days. XD You're lucky, that's how long it takes for me to notice! If nine days go by without ANY word from you, I will reset the thread and find someone else. *
*Anime pictures, and I can't stress enough that I don't want any plain characters in my thread. Make him fun, use your creative wit! Yell, stomp, shout, go CRAZY! I'm not afraid to let you know that you're boring me, believe it. If it comes to that, I'll have to apologize and retry this with someone else. *
* Just in case you didn't see this before? If you come in with shit for grammar, I will turn your five dollar punk ass into loose change so fast that your Washingtons will piss themselves. Please and thankies!*
* Okay, I'm done bitching! =D Sorry, I've used this site for a long time, and I know how some people are. >.> If you'd like to join, PM me with a picture link, a request to join, and title the message
'The Art of Loving'
*
* The college they're in is an art school, clearly. Yunmei is a sketcher, a painter and a photographer. You can pick three things, or just one, even things that Yunmei is enrolled in. =D *
Join me?
Reply
You don't have permission to post in this thread.
---
I'm posting programming and technology video tutorials again as JimmyRcom on youtube. Please follow!
-- Your loving webmasta who works hard to keep the site free and efficient
Roleplay Responses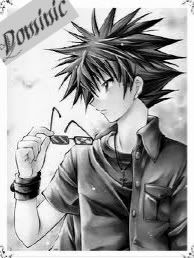 "I wont say a word. As I just mentioned I have delt with this type of thing before with my sister. And I might even go so far as to admit I have opften wanted to try the same thing. I am not sure I would be able to pull it off half so well as you and my sister seam to be able to though. My Appologies if I am making you uncomfertable in any way."
He said hoping to calm his room mate's feers as he tried to figure out what to do next as he sat up on the bed looking out the window at the school courtyard below.
"I hate to be nosey but if you wouldn't mind talking some about what you plan on doing here.. perhaps you could help me figure out just how to get to the point where maybe sometime in the future I..."
He shut his mouth not finishing what he had been about to say realising just how rude he must be coming off to this person who he realised he hadn't even introduced himself to yet.
"You know what forget aboyut my selfish inqueries, for now anyways. My name is Dominic and I am a first year mixed arts student here. would you like help getting unpacked? not that i think you couldn't do everything yourself..."
He said in an effort to offer his help but realising again that he only sounded more and more like an ass. He would never meet or get along with anyone at this new school if he kept along this line of behaviore.
" I'm sorry. I don't know why I am acting like this."
he admitted as he tried to calm himself and offer his help once more.
Yunmei was silent for a moment, mulling over his options. He could speak again and confirm the other male's question, handing out his secret like Halloween candy. He could stay quiet and just turn around and unpack, thus making himself seem like an ass... But Yunmei wasn't one for rude gestures. He clasped his fingers and merely nodded, abandoning the rude idea and choosing the latter, a dangerous decision.
"Yes, I am a boy. Would it be alright to assume that you won't share that with anyone?"
he asked hopefully, holding out a hand for his room mate to shake. His plan was to make nice and just haggle along under the radar, because if his secret got out there would be a great many boys throwing up, both in Japan, and in America.
He blinked, feeling strange with admiration for what he'd said. It took a truly kind person to disregard another person's secrets and flaws. To reject, to err, was human.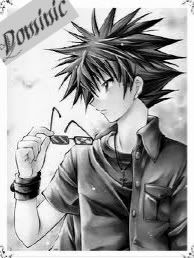 Dominic sat at the edge of his bed feeling slightly dumbfounded but curious.
"Wait A minute... Am I hearing things or did you just sound like a guy when you spoke? Not that I mind. I have a sister who often gets mistaken for a guy by the way she talks dresses and acts, but I don't think Ive ever met anyone else like her before. or are you even a her? Whats your story? I promise whatever it is I won't judge you."
he said in an attempt to break the ice and figure out just what is going on. because if this was a girl she was probably in the wrong dorm and if she was actualy a guy well he had delt with his sister like he just told the stranger and was willing to try and wrap his head around the idea that there might be men who did the same thing his sister did in dressing like the opposite gender. he had to admit the idea had crossed his own mind several times when they were growing up but seeing how his parents reacted to his sister doing it he had never been brave enough to try it. Maybe he just needed someone who knew how to do it to help him over come his fears.. that is If and it was a big If this person turned out to be a male and not the female he had first assumed she was when she first entered their room.
Roleplay
1
All posts are either in parody or to be taken as literature. This is a roleplay site. Sexual content is forbidden.
Use of this site constitutes acceptance of our
Privacy Policy, Terms of Service and Use, User Agreement, and Legal
.