Elfen Lied - To each their own
Replies: 2 / 1 years 4 days 11 hours 21 minutes 51 seconds
Allowed Users
[Allowed] Yumi--Chan
[Allowed] ShadowXSilverLvr
[Allowed] Rovi
Years after the events of Elfen Lied, the world is in chaos. The Facility killed Kotah, causing Lucy and Nana to despair and go on a killing rampage, while ensuring more Diclonius are born. The world was thrown in war. Diclonius has to be careful as Humans knew which bullets to use so they could kill their targets, and Humans had to be careful as every Diclonius generation went, they could sometimes have extra length or enchanced Vector count. Knowing Humans would never coopperate willingly, Diclonius capture human males and females, forcing them to breed. Kotah's old home was the first of these breeding grounds.
However.... In a pocket of the world, where the war isn't so big. Some Diclonius and humans live peaceful lives together, in a healthy community. As new arrivals come in, the occassional killer is released, and the people work together to either calm them, or kill them. This peaceful community, was about to be shaken up. Lucy had learned of the area, along with some fantics from the human side, and each side sent out a group to slaughter the other race while they could.
PM Skele
Skeleton: Picture [Not required]
Name:
Age:
Race:(Male Diclonius allowed ISLAND FOLK only)
Faction:(Fantics, Lucy Warriors, Island folk)
Short Bio:
Personality:
[Diclonius only] Unique ability:
[Human only] Unique trait (I.E: Calm anyone.):
[Faction based] Reason of being on the island:
Example. [Lucy Warrior] Reason of being on the island: To kill all humans and retrieve Diclonius sisters.
Name - Nate
Gender - male
Race - Diclonius
Faction:Islander
Reason on the Island - to live peacefull with his little brother
Personality - polite and kindhearted dosent say much Can easily loose controll when angry
Vectors - 5 arms
Name:Tigner Tig Mirishi
Age:16
Race:Diclonius
Faction:Island Folk
Short Bio:When he was little on the island, Diclonius were not accepted yet, so he constantly traveled with his hood up, because of this, he's incredibily pale, his eyes have grey'd out, and his horns are bleach white.
Personality: Kind and gentle, but hates bullies
[Diclonius only] Unique ability:6 Vectors at 2.5 Meter range
[Faction based] Reason of being on the island:Born and raised here on the island, he's a happy person
Name: Xavier Genesis
Age: 17
Race: male Diclonius
Faction:Island folk
Short Bio: At a very young age Xavier was placed on this island, his older sister left to be part of the army and after his little sister grew old enough, she left too. So Xavier just waits, socializes, jokes around, but he still waits for his sisters' return.
Personality: Very calm and silent, but when agitated he gets rather violent.
Unique trait: Two 9 Meter Vectors
Faction: to patiently wait on the island for his older and younger sisters to return for him.
Name: Allison
Age: 15
Race: Female Diclonius
Faction:Island folk
Short Bio: (I still need a little bit more time to come up with a cool bio for her)
Personality: She is a peace keeper and hates to see people fighting
Unique ability: Ability to hear others thoughts and communicate with others in the mind.
Reason of being on the Island: to try and find ways to bring peace between the humans and diclonius
Reply
You don't have permission to post in this thread.
---
I'm posting programming and technology video tutorials again as JimmyRcom on youtube. Please follow!
-- Your loving webmasta who works hard to keep the site free and efficient
Roleplay Responses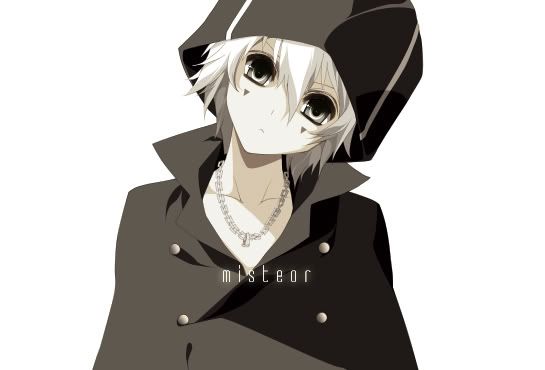 It helps to cOntribute to the effort please do I want to start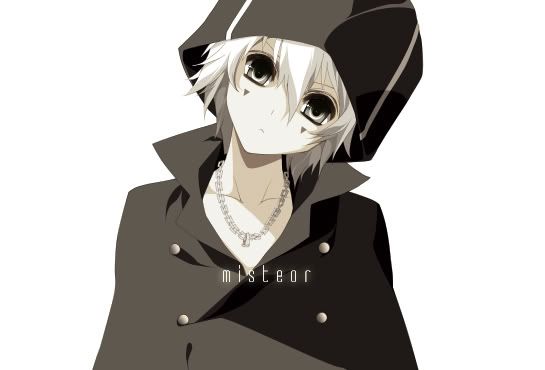 I'll get us started if we can get one evil human, one islander human, and a Lucy Warrior

Roleplay
1
All posts are either in parody or to be taken as literature. This is a roleplay site. Sexual content is forbidden.
Use of this site constitutes acceptance of our
Privacy Policy, Terms of Service and Use, User Agreement, and Legal
.