Thorned Spirit
Replies: 13 / 1 years 42 days 3 hours 20 minutes 19 seconds
When you look in the mirror what do you see?
When you look in the mirror do you see me?
When you look in the mirror do you see the stars? the moon?
When you look in the mirror, who do you want to see?
the monster in me?
When the sunlight and the figures of the shadows was all that was needed to entertain us, weren't we the happiest kids in the world? What happened?
When we always thought about the truth and the little things that make our hearts race at night when we would have sleep overs, what happened to the strong will that you had that kept my mind safe from nightmares?
In the old days of Nelson County Virginia, you hardly did anything to entertain yourself outside of school and hanging out with your friends after school or a hard days work in the fields. But now it is SUMMER. Through the years they have been nothing but friends, telling each other the secrets of a life time, and as time went on the group members just added themselves to the group. But when four friends start to fall in love with each other, what happens?
When

goody two shoes

______ starts to fall in love with the "bad (boy or girl)" of the group, his/her friends never notice the change in heart. Their heart aches for the slight touch if his/her fingers across his/her cheek, and the feather light kisses that he/she has dreamed of for over the past few months.
goody two shoes
Through out the years, ______ has been bossed around by "piece of glue" to start making a effort to become part of the group more formally then they were now. But what were they supposed to do? After going off on the other they both start to fall apart from each other, which in turn finally showed him/her the ture feeling that he/she has for the bossy one.
bad boy/girl
_____ is famous for the stunts that they do, and has become quite popular in the school system since junior year, as the stunt man/woman and the

player

. They have a open personality, he/she is know to get jealous quite a bit. When they start to fall for the least thought of person in the group, who will win? The heart or the mind?
Player
______ is the open hearted, trusting little

piece of glue

that holds the group together through thick and thin. When the groups starts to go through this confusion, they try their hardest to figure out what to do. But in the process of years of helping, he/she has grown feelings for the other.
Piece of Glue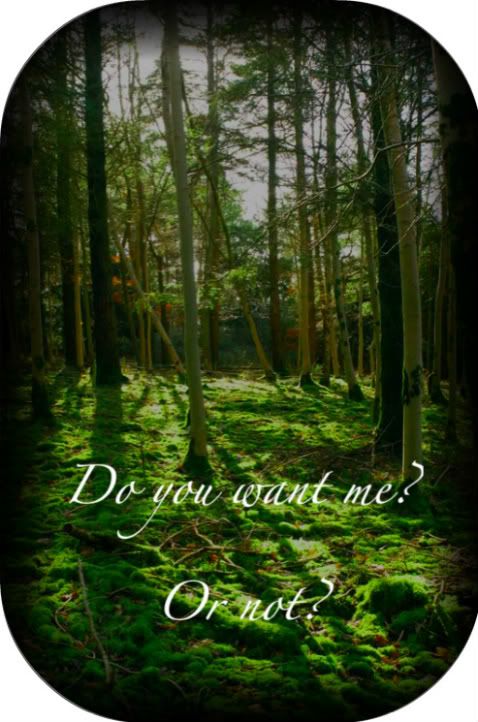 Ok so basically, this is how the matching goes.
Goody two shoes

loves

bad boy/girl

Bad boy/girl

loves

piece of glue

piece of glue

loves

player

player

loves

goody two shoes
Now this is just a structure, this isn't what

has

to happen. If you want a part that is in love with someone else, pm me and i will consider the change.
~rules~
read the description. Duh.
fill out the weird skelly.
cussing is allowed.
please PM me the skelly. And post it.
follow the ES rule book.
it doesn't have to be all about the romance, it can be drama and secrets and ec. Romance is just a must for all members! :)
HAVE FUN. Duhhh.
NO POSTING ORDER.
Please post more than twice a week :( i love to rp adn i want you to try to post at least once a day.
Magic word is......P-p-please! (hehehe)
Parts Open
Bad girl
taken
Rivera Newt
Goody two shoes
Taken
Username:
Fiction
Character wanted:
Goodie Two Shoes
Character name:
Trent Cole
Short Bio:
Trent was attracted to the group for odd reasons. He doesn't really remember why, but he's stuck with the group ever since. They were his friends, and he cared for them. He's helped them out quite a few times, and doesn't mind if he gets nothing in return. It's just who he is.
Personality:
Trent is rather shy, and too nice for his own good. He's willing to help if someone asks him, but he usually keeps to himself.
Hobbies:
Listening to music, writing, skateboarding, baseball.
Will you ditch?:
No
Magic word:
P-p-please
Player
taken
Username:
SoulDreamer
Character wanted:
Player
Character name:
Sara Prindle
Short Bio:
Sara was always the life of the party. She however always had a little girl crying inside her dying to have a normal life. Her parents divorced when she was at a young age. She would switch houses periodically and basically raised herself. She came to be part of the group to have people to be able to continuly talk to that she wasnt just playing.
Personality:
She is outgoing and never shy. She never stays with one person long. Secretly she is actally very sweet and is depressed.
Hobbies:
She actally likes singing and she sometiems plays soccer not well though more as a hobby. She used to ski and she is trying to skateboard.
Will you ditch?:
no
Magic word:
p-p-please
Piece of Glue
Taken
Username:
Adrien
Character wanted:
Piece of glue
Character name:
Geoffrey Dallas
Short Bio:
Being more bossy then anything, people naturally flocked to Geoffrey. He was the ringleader, the alpha dog. No one could have a good group without him, and that's why he makes this group so good.
Personality:
Calm, cool, egotistical, and vain
Hobbies:
Soccer, Writing, and reading.
Will you ditch?:
no
Magic word:
P-p-please!
Skelly
Username:
so i can find you
Character wanted:
one of the listed
Character name:
need a name, lol
Short Bio:
how did you end up in the small group?
Personality:
a little info will be helpful
Hobbies:
just to get to know your character better
Will you ditch?:
yes or no
Magic word:
read the rules
p.s If you wish to join, but the spots are not open go here Thorned Dreams
Reply
---
I'm posting programming and technology video tutorials again as JimmyRcom on youtube. Please follow!
-- Your loving webmasta who works hard to keep the site free and efficient
Roleplay Responses
Roleplay
1
2
All posts are either in parody or to be taken as literature. This is a roleplay site. Sexual content is forbidden.
Use of this site constitutes acceptance of our
Privacy Policy, Terms of Service and Use, User Agreement, and Legal
.