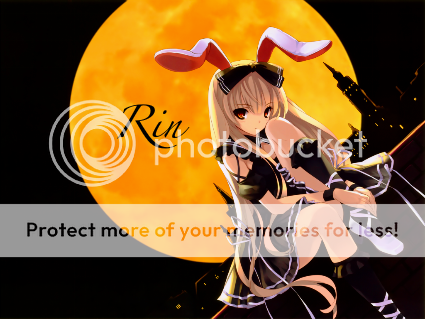 The streets were lit with the glow of floating orbs in the sky. The sky was aluminated with the glow of two moons. The night air was cold and crips singling that fall was among the city. Trees were bright with the colors of autumn, and the trees danced and whispered into the wind, as the wind whisked its way around the city.

The people down on the streets, were't entirly human. They were demons. Demons that had the ears, tail, or wings of an animal. A huge castle was in the center if the city of demons. The city was called Valhala. Valhala wasthe city of demons, that humans didn't know of. They had found their way there, by a passage in their human town, but its almost neverseen, and the people who see it, noramly dont go down it,and if they didn't they would never come out.

Humans had found out once about demons by humans who went down it. A group of them went in, but none one came out. The humans had attacked and killed the Demon king by a startled human. The human was never seen again,and demons fear and hate humans, but time has passed sinced then, humans forgot about the passage, butthe demons still guard it with their life, and will attack anything that goes through,but those who bare the pass. The pass can only be give my those of royla blood, and it is impossible to get, since the royalties don't give any passes anymore. The pass is that of a blood fusion. The roylaity blood would form a mark on your skin, creating the pass. Only the ones of royal blood are born with the pass, and those who they wish to have it. Taking it by force would kill you. It required full acception, or death would be at your door. Literally.

Though demons hate humans, there was a few demons who didn't mind humans. They wanted demons and humans to live in peace. They would meet up in one place when the moons were highest in the sky, and they would talk about humans, what they were doing, how they were surving, their advancement. Human advancment was far ahead of that of demons. There was no tv, computers. Just letters to pass the word.

The leader of the group was that of a seventeen year old girl with white bunny ears and a tail. Her name was Rin. She bore the mark of the pass along her leg, her mother and father were the king and queen of the land, and even though she was raised to hate humans, she found them interesting, and she would leave the border to write about the humans, though when she would leave she would wear a top hat, and a black coat, and it would be during the night to cause less attention.

She would tell the demons of what was going on, how life as a human was not that different of a demons, and her follower was that of a ten year old white tiger. She was without a home and parents, but she would always find Rin, and she would be fasanated by the 'stories'of humans.

"Rin!Tell me another story of the humans." A voice called inside a trash can. A girl with blonde hair looked over her shoulder to see a trash can lid pop up revealing a small girl with red curly hair and had black streaks in it. On top of her head was a pair of animal ears. The ears of a tiger, but a white tiger. Her ears stood out like a sore thump on her head,but so did Rin's. Her blonde hair had large white bunny ears, and her eyes were red, while hte little girls were yellow.
"Hello Nina. I've told you about them, every things I know about them to you." Rin said picking the small girl into her arms.

"I know, you do, but I want to hear it again." Nina said, her tiger tail standing up behind her. Rin couldn't help but smile.She was adorable, and she cound't refuse her.
"I will later tonight. Isn't it time for your invesion of the bakery?" Rin asked putting Nina down, whose eyeslit up when the word bakery was said.
"Yes it is. I'll be back soon! You better promise to tell me more stories!" The little tiger said runnig off to invade the bakery once again.

Smiling Rin walked down the street more, and towards the passage. A demon was on gaurd,it was the same gaurd that she had taken lesson from for battles. She had beaten him in front of the country, and he hasn't been nice to any since then. Rin does feel horrible aboutit still, but he wont talk to her, and has been working her ever since.

Walking to confront him, she smelt a smell that was different. The smell made her head go dizzy at first, but she followed the smell, it wasn't the smell of a demon, the smell of this made her heart race, and her stomach get butterflies.

It was coming from the passage, and she had to find out what it was.