Halo: Darkest Hour
Replies: 1 / 1 years 189 days 4 hours 50 minutes 32 seconds
Allowed Users
[Queued] IgnisAurelius
[Allowed] LordDalgros
The Year is 2529 and the human race is threatened by a group of races that call themselves the Covenant. This new threat has swept into Harvest and destroyed the world, killing all who called the planet home. Soon all of The Outer Rim Colonies in the Cygnus System had come under Covenant assault in an attempt to try and eradicate all human opposition to their "Great Journey". Cut off from the bulk of UNSC forces, the 56th UNSC Marine Corps Expeditionary Force and the 432nd ODST Battalion are all that's left to hold one of the last bastions of human civilzation in the entire Outer Rim, New Jerusalem. These soldiers were thought to be the best the UNSC had to offer aside from the developing SPARTAN projects, but even these soldiers were no match for the Covenant, extremely outnumbered and outgunned, the remaining ODST and handfull of Marines left are not down without a fight and show this new enemy what it means to fight humans.
Humanity will not disappear into the night, if we are to die...we'll make sure that you follow.
[Will expand as we go]
Character Skeletons
Username(With Link):
Name:
Nickname(if any):
Age:
Gender:
ODST or UNSCMC:
Race(Elites are playable):
Appearance:
Armour appearance(If Elite):
Weapons:
Personality:
History:
Other info:
Accepted:
Username:
Helljumper_
Name: Agustín Cortez
Nickname: [make one]
Age: 29
Gender: Male
ODST or UNSCMC: ODST
Race: Human
Appearance: 5'11", athletic build, shaggy brown hair, green eyes, and an olive tan.
Weapons: SRS9 Anti Material Sniper Rifle, M90 Shotgun, Magnum, and a few frags
Personality: Often described as an immoral, self-righteous, narcissusis with little regard for anyone but his comrades. That said, it's a facade he keeps up in the hopes that his men see him as a strong backbone to their morale.
History: [Classified]
Other info: [Classified]
PM me your application with the subject "I fear no darkness"
Reply
You don't have permission to post in this thread.
---
I'm posting programming and technology video tutorials again as JimmyRcom on youtube. Please follow!
-- Your loving webmasta who works hard to keep the site free and efficient
Roleplay Responses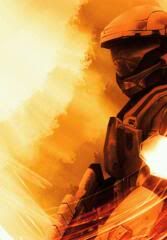 I'm hoping this leads somewhere other than the ground.

Roleplay
1
All posts are either in parody or to be taken as literature. This is a roleplay site. Sexual content is forbidden.
Use of this site constitutes acceptance of our
Privacy Policy, Terms of Service and Use, User Agreement, and Legal
.