Name: Kurtis Geoffry
Age: 196
Faction: Vampires
Class: Berserker
Bio: Kurtis was an attempt to make an 'ultimate being', A human and vampire hybrid, It would be able to walk In daylight and go about doing normal things, But still have the strentgh and speed of the vampire, However something went wrong in his creation, He Is Extremely mentally Unstable, But very nice, When he talks it sounds like two seperate voices, That of a young boy, And that of Demon with a high pitched voice, He cannot use weapons because they are too complex, But his Nails are Extremely sharp, when he fight he charges and swings his arms violently with amazing speeds whilst doing various flips and rolls.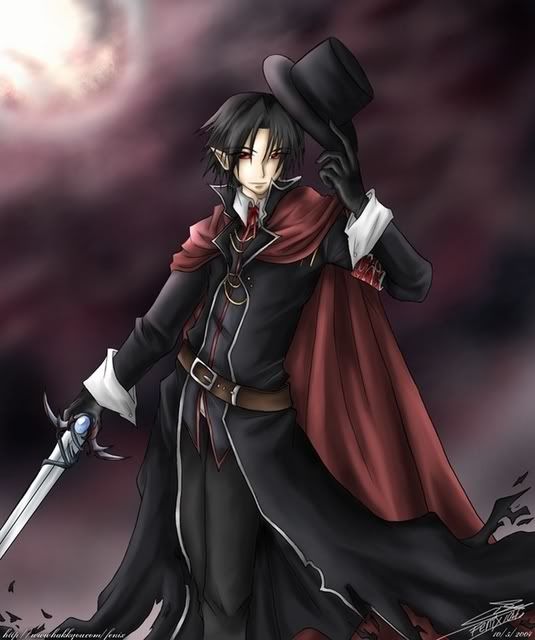 Name: Sagon Uchii
Age: 237
Faction: Vampires
Class: Gunner
Bio: Sagon was sired at a young age. After this most of his kind were hunted close to extinction during the 17 and 1800's. He however survived. Now he battles with the Lycans in their war to become the greatest species on the planet.